our services
Sand Blasting
Making Metal Surfaces Look Like New: Our sandblasting services help make metal surfaces look brand new by getting rid of rust, paint, and other dirt. This is an important first step to make sure the metal is ready for painting or other treatments. Our trained workers use special tools and techniques to clean the metal thoroughly, even in tiny corners and details. We carefully remove all the unwanted stuff to reveal a clean surface that's ready for the next steps.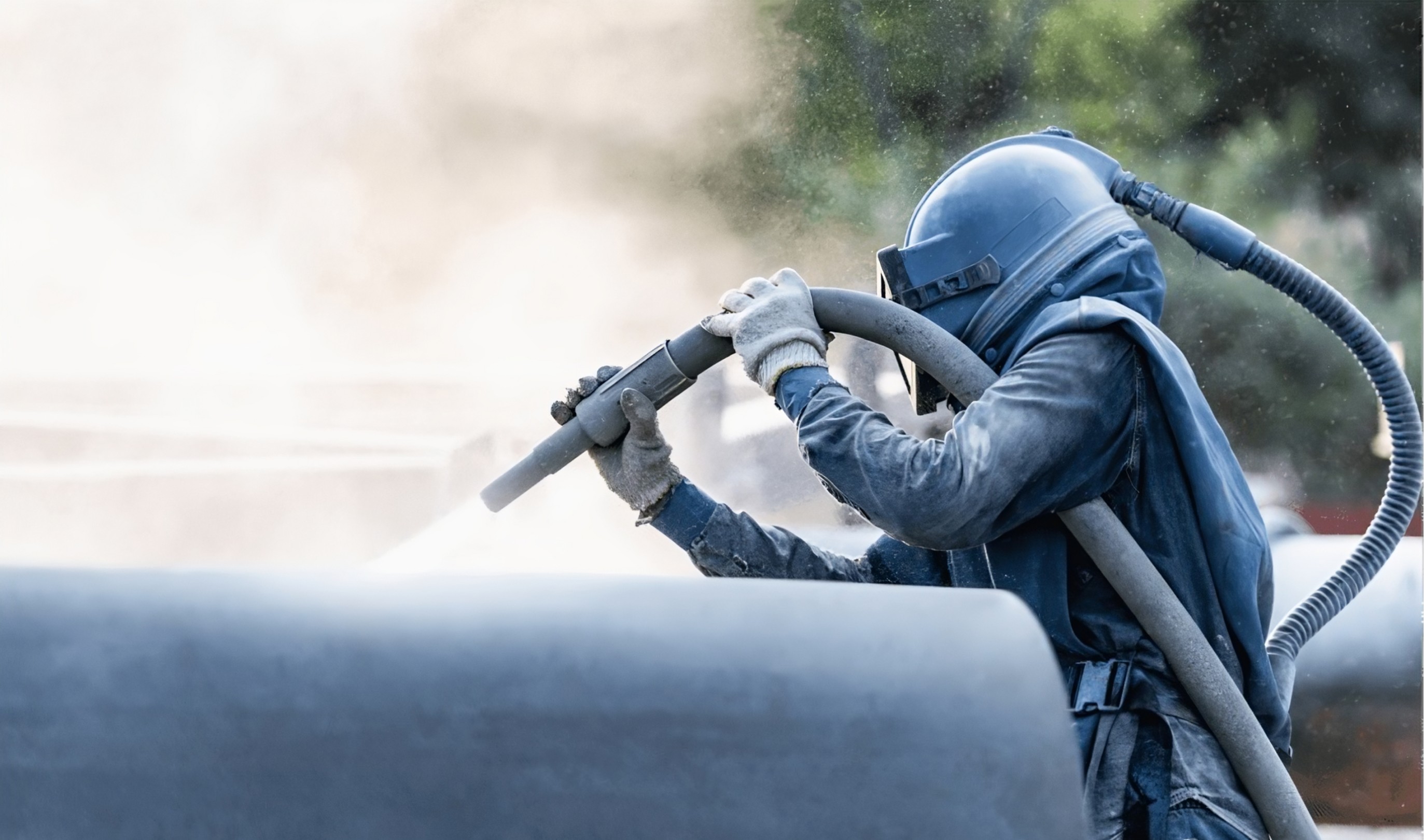 Many Ways to Get the Job Done Right: We use different materials like sand, glass beads, and aluminum oxide for sandblasting. We pick the material based on what the job needs. Sand is tough and great for rough surfaces, while glass beads are gentle and good for delicate items. Aluminum oxide is in the middle and works well for different surface finishes. By choosing the right material, we make sure each job is done perfectly.
It's More Than Just Cleaning: Getting metal ready for the next steps is like an art to us. We take it seriously and work carefully. Our sandblasting services show our commitment to making metal surfaces look their best for their intended use. We pay attention to the details and make sure your metal items are not just clean but also perfectly prepared for the next part of the process. If you want your metal surfaces to shine like new, choose our sandblasting services.